Cozy Autumn Interiors Ideas
Ah autumn is almost here! the season of earthy tones, spicy starbucks drinks and crispy brown and orange leaves. It's the perfect time fill your home with aromas and comfy blankets. Here are a few tips for your
seasonal decoration and help your home
transition into autumn!
1. 
The season gives homeowners the opportunity to mix and match aromas and scented candles throughout your home like a rainbow of smells, vanilla, pumpkin spice and roasted chestnut.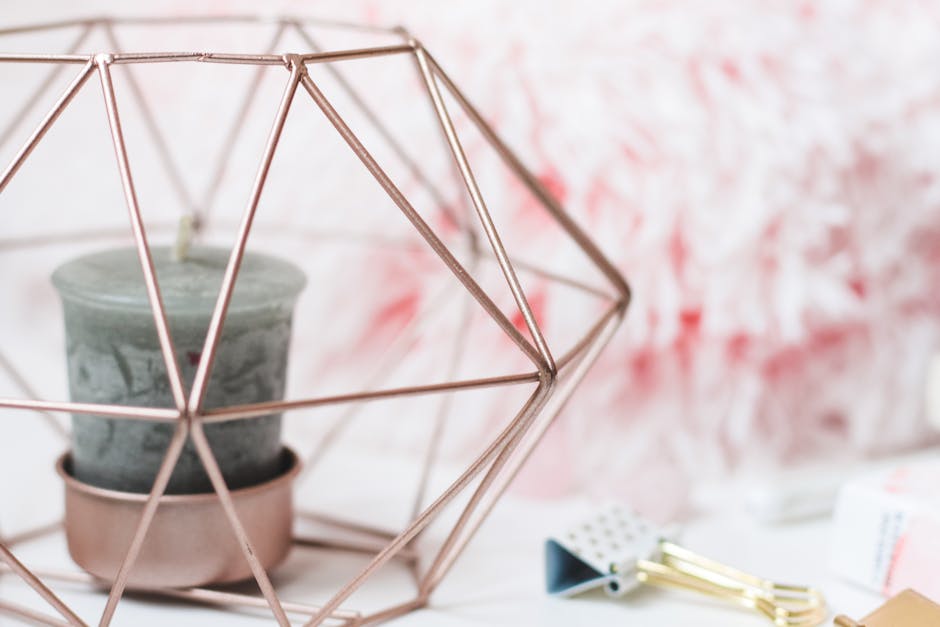 2. Those talented creatives, this is for you! Make your own scent with our
Molle coffee grinder
!
I mean seriously if you make amazing candles and your scented soaps are etsy worthy? Then this is the perfect tip for you! What better way to adorn your house then homemade candles and oils blending with the best coffee grinder, capable of crushing spices, herbs, nuts and even flowers in any way you prefer. Find a beautiful candle holder and make a mocha-vanilla, cinnamon spice candle that welcomes Fall with a kick!
3. Many people are leaning towards minimalism in interior trying to avoid clutter and keeping a fresh environment. Keep your home balanced with not to little and not too much. Spricle your home with unique little trinkets will make your home stand out and give an eclectic beauty that reflects your personality.
4. Autumn tens to have a very dark color scheme of chocolate, lush green and stormy greys. It doesn't mean your home has to take to darkness for the season; accents of these beautiful color blend beautifully with lighter colors like white, baby blue or even badge. Don't focus so much on the colors or you'll get tunnel vision. Use metals as your color pallet bringing subtle contrast between the rich caramel color of bronze, dark expresso of iron and the space clearing brightness of aluminum balancing your home with decor already at your fingertips. No need to invest in colors and paints when you can repurpose furniture you already had!
5. Handmade is always the best way! Throwaway culture is in decline as more and more people are aware of our environment. Don't waste your dollar buying things that will end up in a closet later on. Take a look around your home and start seeing  at things differently, like what can be repurposed instead of thrown in the trash. Some chestnuts, cinnamon sticks and even fallen leaves can  transform a boring old glass bottle into a flower vase.
6. Fall is one of the best seasons to dress up your house or apartment because it's home to more than three holidays and endless possibilities! Our feature veggie of the season is the magisterially orange pumpkin with its many shapes and decorating potentials. This baby can help with your holiday decorations long term since it's the main event in halloween, a tasty, anticipated desert in Thanksgiving and even Christmas! Orange is this season's color so get with it and decorate your table with baby pumpkins and your front yard with a spooky big mama pupkin!  Also, If your an expert at DIY and pride yourself in baking, don't let the stuffing from that orange veggie go to waste and make a pumpkin pie from scratch.
7. Of course fall is the perfect for snuggling under thick woven throw that you keep on the couch to keep you warm when watching TV. This kneet little trick is practical and fashionable at the same time!  Take it a step further to create an ambiance and blend the perfect coffee to accompany your fall home with our Kafo coffee maker. Making coffee with coffee maker is quick and easy, adjusting to your busy life and giving your home that fresh coffee house environment that is perfect to get your mornings started or to help you study during midterms. Its small structure and one button option makes it fit into any setting or decor. Kafo is the coffee maker of the season with its infinite blending capacity along with the Molle coffee grinder, you can make your own wonderess caffeinated drinks that would bring starbucks to shame!  
Leave a comment
Comments will be approved before showing up.